At Origins, we believe that it's important to give back to nature as much as nature gives to us. That's why, in 2009, we launched a tree-planting program in partnership with American Forests' Global ReLeaf. Together, we have aided reforestation efforts around the world and continue to Green The Planet one tree at a time.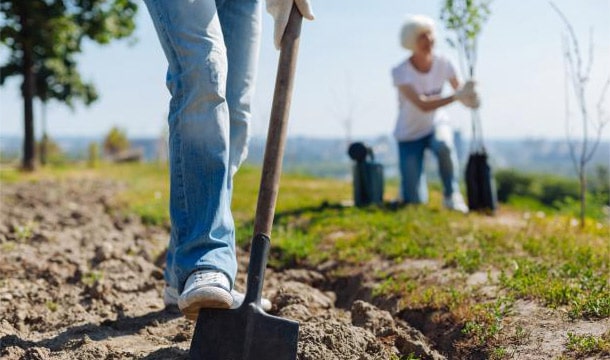 We Plant Saplings. Not Merely Seeds.
We plant saplings, not merely seeds. And we dedicate an integral part of our funding to make sure all the saplings we plant receive the care and attention that they need to have a better chance at maturing into strong, healthy trees. The trees we plant help restore areas damaged by wildfires and natural disasters. Help to keep our air and water clean. Reduce air pollution. Offset the effects of greenhouse gases and absorb gaseous pollutants. And feed and house countless creatures.
ORIGINS x AMERICAN FORESTS
Since 2009, we have partnered with American Forests' Global ReLeaf, a non-profit conservation organization dedicated to protecting and restoring healthy forest ecosystems. Through the Global ReLeaf program, we've helped to protect and restore threatened and damaged wildland forests—from mangroves in Fujian, China to whitebark pines in Idaho, USA. Learn more about American Forests at www.americanforests.org.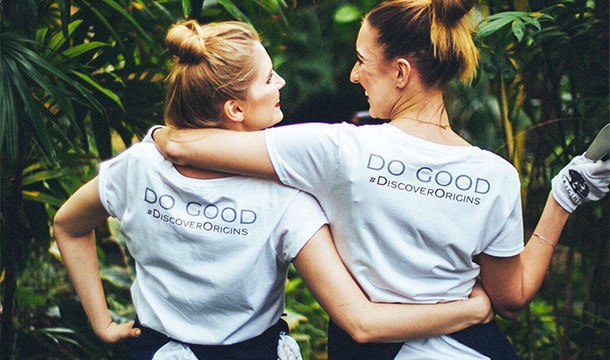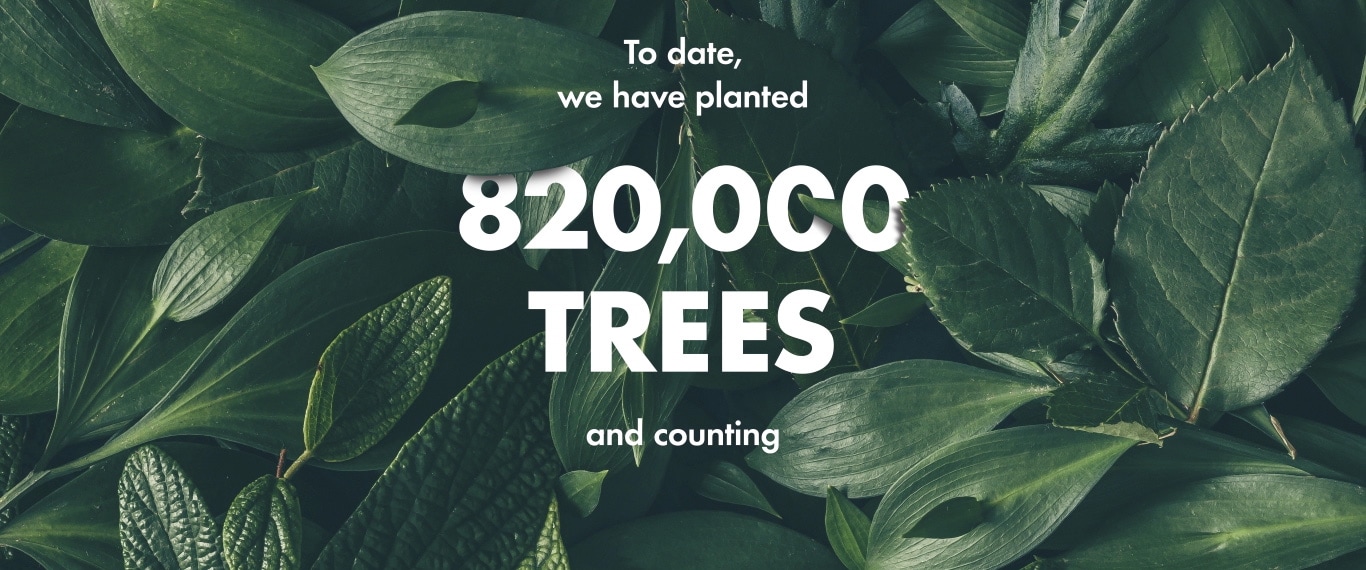 ---
Offer begins on 4/1/2019 at 06:00 AM EST and ends on 4/23/2019 at 06:00 AM EST. Enter offer code EARTH at checkout to receive a free reusable tote and Mega-Mushroom treatment lotion 30ml with any $55 purchase*. Plus, for every tote bag gifted, Origins will plant a tree on your behalf in partnership with American Forests' Global ReLeaf (for more information, please visit www.origins.ca/green-planet). Offer available to CA residents only at Origins.ca. Offer not valid at Department Stores, Department Store websites, Sephora store locations or Sephora.ca. One per person and one offer code per order. While supplies last. Selection may vary. *Offer is not applicable to and applicable purchase amount does not include donations, sales tax; shipping and handling fees; items that are not in stock at the time of purchase; pending purchases or purchases made prior to or after the conclusion of the offer. All purchases are subject to bank authorization prior to processing. Only authorized purchases will be processed and shipped. We reserve the right to cancel any order due to unauthorized, altered, or ineligible use of offer and to modify or cancel this promotion due to system error or unforeseen problems. Allow up to 3 business days for processing and 1 day for overnight shipment. We reserve the right to substitute any free item offered with an item of equal or greater value. Free items are not eligible for returns or exchanges. Offer is subject to change without notice. Other restrictions may apply.