WHAT IS SKIN CYCLING AND SHOULD YOU TRY IT?

If you're on social media, then you're no stranger to the barrage of skincare trends flooding your feed. Most of them barely make an impact, but over the past few months, there's been one trend that's totally blown up—Skin Cycling. And it's completely spinning our wheels here at Origins.

While there are countless videos on Skin Cycling—and over 200 million views—it can still be a little confusing (rotate this, apply that). Essentially, it's a less is more approach to skincare that promises results as it protects skin's integrity. Whether you're an expert in skin cycling or still need your training wheels, here's everything to know about the buzziest trend in skincare.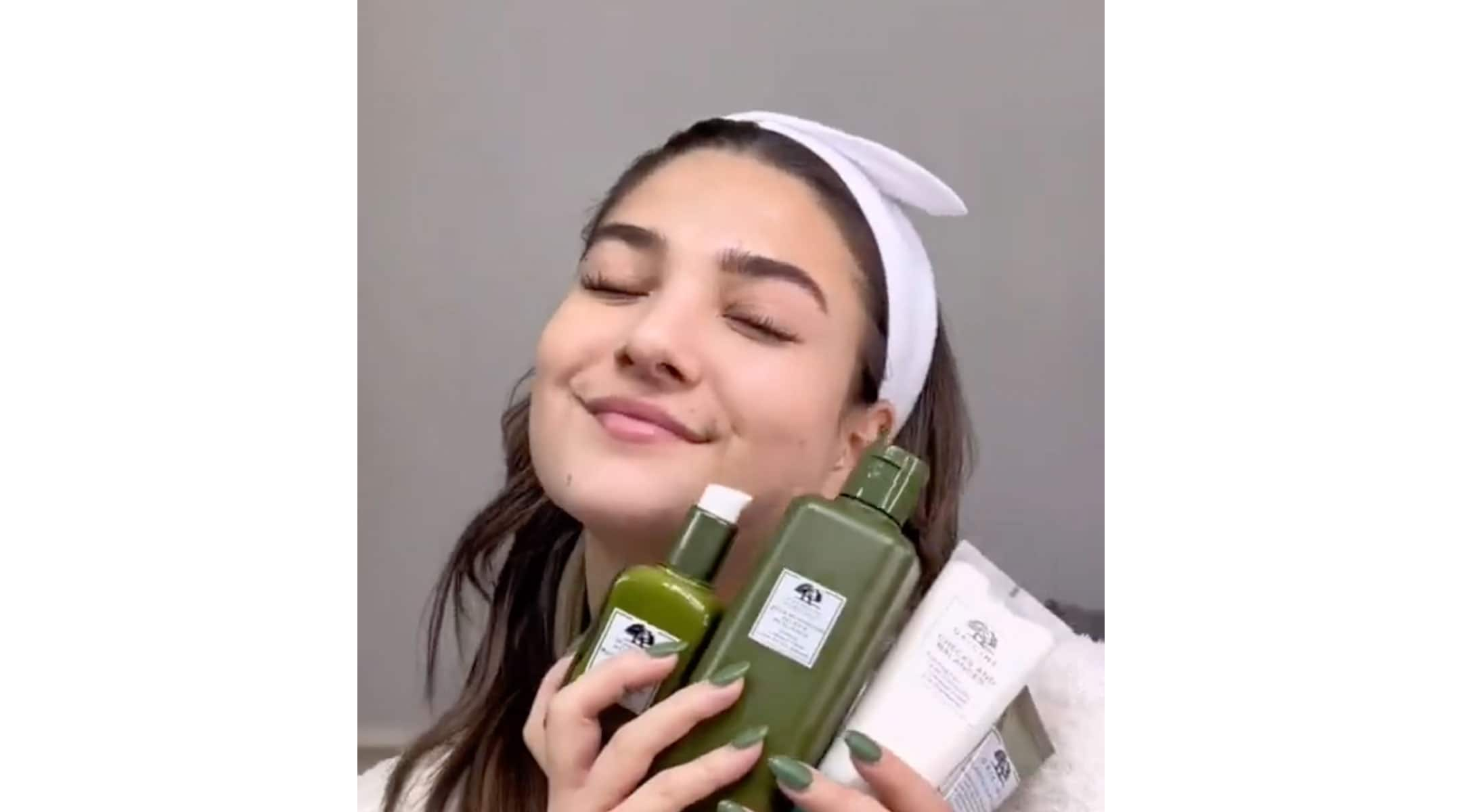 What is Skin Cycling?
Skin Cycling is a four-night skincare routine that involves rotating your skincare products in order to prevent irritation—and then repeating it all over again. "A skin cycling routine encourages the tactical use of active ingredients, like retinol, so you don't overdo it," says Lizz Starr, Executive Director of Product Development at
Origins
. It's the opposite of the kitchen sink approach, where you pile on too many products with too many active ingredients at once. Instead, skin cycling puts your skin on a schedule, where you apply a specific product on a specific night so you don't over-indulge.
What is a typical Skin Cycling routine?


Order matters when it comes to Skin Cycling. "This is a very specific approach to skincare so the order in which you use your products is important," says Starr. A typical skin cycling routine looks something like this: night one you exfoliate, night two you apply a retinoid, and nights three and four you simply recover with a moisturizer. Here's the Skin Cycling step-by-step:
NIGHT 1: EXFOLIATE

Your skin cycling routine begins with a chemical or physical exfoliant. This is purely a matter of preference—or skin type. A chemical exfoliant uses active ingredients, like alpha and beta hydroxy acids, to gently remove dead skin cells from the skin's surface. A physical exfoliant employs a scrubbing agent (like sugar, jojoba beads or nutshell granules), and the pressure of your own hands, to physically remove dry, dead surface cells. Starting your skin cycling routine with a thorough exfoliation preps the skin for the three nights that follow. Plus, it paves the way for better absorption of the products that come next.
For your night one routine: start with a gentle cleanser to remove makeup, dirt and excess oil. Next, exfoliate and then finish with a moisturizer. We love our Checks And Balances™ Polishing Face Scrub . It's a gentle, skin-buffing
facial scrub
that gets its polishing power from nature—Bamboo and Mineral Silica—to help reduce the look of pores, buff away dull, dry skin, and reveal a smoother-looking complexion.
NIGHT 2: RETINOID

Tonight is all about a Retinoid, which is one of the most powerful
anti-aging skincare ingredients
. Retinol is a derivative of vitamin A that works multiple ways on the skin: it helps increase the proliferation of new skin cells, supports the production of collagen, and delivers a topical exfoliation to the skin, all of which helps soften lines, smooth texture and brighten tone. But
Retinol
is also known for causing skin sensitivity, like burning, flaking and even peeling, which is exactly why it's used only once in your skin cycling routine. "Some people can't tolerate a retinol nightly, so what skin cycling does is introduce the retinol slowly to help avoid sensitivity,"says Martin Keh, PhD Manager, Clinical and Scientific Affairs for Origins.
For your night two routine: start with a gentle cleanser, let skin fully dry and apply your Retinol. Our favorite is Plantscription™
Retinol Night Moisturizer
. A nourishing, overnight moisturizer with pure, high-grade Retinol, it helps soften the look of wrinkles, pores and dark spots while delivering age-resisting moisture. Use a pea size amount of Retinol on your face, another pea size amount on your neck and two pea sized amounts on your décolletage. Follow with a moisturizer.
NIGHT 3 & 4: REST AND RECOVER
Nights three and four are when you tuck your skin into bed. "You essentially comfort your skin for two days, before you start the cycle all over again," says Starr. Rest and recovery in your skin cycling routine means avoiding any ingredients that can potentially irritate your skin, like an exfoliating acid, scrub or retinol. Instead, you want to blanket your skin with moisture to help boost hydration and support your skin's barrier—the outermost layer of your skin, also called the stratum corneum, that protects your skin from environmental pollutants.
For your night three and four routine: start with a gentle cleanser and then follow with a skin-soothing and moisture-boosting serum, lotion or cream.
We love our
mushrooms
, so on these nights, we're fans of using Mega-Mushroom
Treatment Lotion
and Advanced Face Serum. Our #1 Treatment Lotion—now with 10x more Reishi Mushroom—helps visibly calm skin and reduce the look of pores while
Advanced Face Serum
improves texture, reduces visible redness and helps skin look less sensitized. You can use them together (Treatment Lotion followed by the Serum) for our ultimate recovery experience.
The final word on Skin Cycling


Skincare can be overwhelming. Skin Cycling spoon feeds you a routine that's easy to understand and simple to follow. "I like the concept of Skin Cycling because it essentially tells you what products to use when and how often, and that can be the biggest hurdle," says Starr. The long and short: Skin Cycling is an uncomplicated approach to skincare that keeps your wheels from spinning.
GOOD TO KNOW

The term skin cycling was conceived by a New York dermatologist because her patients did not know which product to use when—and instead, piling them all on at once. This was a strategic approach to their nightly skincare routines.

*Consumer testing on 102 women, after using product twice a day for one week.